Looking to Tour Beyond London: Unveiling Enchanting Day Trips
London, the vibrant capital of the United Kingdom, brims with iconic landmarks, rich history, and a bustling urban charm. But what lies beyond the boundaries of this magnificent city? For travellers with a thirst for adventure, day tours from London offer the perfect opportunity to explore the enchanting landscapes, historical gems, and cultural delights that await just a stone's throw away. Join us as we embark on a virtual journey to unveil some of the most captivating day tours you can experience from London.
Windsor Castle and Bath from London by Bus
Immerse yourself in the regal history of England with a day tour to Windsor Castle and the picturesque city of Bath. Begin your day with a visit to Windsor Castle, the oldest and largest inhabited castle in the world, where you can marvel at the opulent State Apartments and St. George's Chapel. Then, venture to Bath, a UNESCO World Heritage site known for its Roman-built baths and stunning Georgian architecture. Explore the Roman Baths, wander along the charming streets, and soak in the city's unique atmosphere.
To book a trip to Windsor Castle please click here
Stonehenge from London by Bus​
Unravel the mysteries of Stonehenge and discover the medieval charm of Salisbury on this captivating day tour. Stand in awe before the iconic stone circle of Stonehenge, a UNESCO World Heritage site that has puzzled archaeologists and visitors for centuries. Delve into its history and ponder its purpose as you wander the ancient landscape. Afterwards, head to Salisbury and marvel at the majestic Salisbury Cathedral, home to the best-preserved copy of the Magna Carta.
To book a day trip to Stonehenge please click here
Oxford and Cambridge from London by Bus
Step into the world of academia with a day tour to Oxford and Cambridge, two prestigious university cities that boast a rich heritage and breathtaking architecture. In Oxford, wander through the captivating "city of dreaming spires," where countless luminaries have been educated. Explore the historic colleges, visit the Bodleian Library, and stroll along the picturesque River Thames. Then, journey to Cambridge, renowned for its serene riverside setting and renowned colleges such as King's College and Trinity College. Take a punt along the river Cam or explore the charming streets lined with quaint shops and cafes.
To book a day trip to Oxford and Cambridge please click here

The Cotswolds from London by Bus​
Escape the hustle and bustle of the city and venture into the idyllic countryside of the Cotswolds. This region, famous for its picture-perfect villages, rolling hills, and honey-coloured stone cottages, is a haven of tranquillity and charm. Explore the enchanting villages of Bibury, Bourton-on-the-Water, and Stow-on-the-Wold, where time seems to stand still. Admire the quaint cottages, wander through beautiful gardens, and indulge in delicious local cuisine at cozy pubs.
To book a day trip to the Cotswolds please click here

William Shakespeare's Stratford-upon-Avon: Tour from London
Delve into the world of Shakespeare and medieval history with a day tour to Stratford-upon-Avon and Warwick Castle. Visit Stratford-upon-Avon, the birthplace of the legendary playwright, and explore the historic sites associated with his life, including his birthplace, Anne Hathaway's Cottage, and the Royal Shakespeare Theatre. Then, journey to Warwick Castle, a magnificent fortress dating back to the Middle Ages. Experience its rich history through interactive exhibits, explore its grand interiors, and marvel at the stunning views from the castle ramparts.
To book a day trip to Shakespeare's Stratford please click here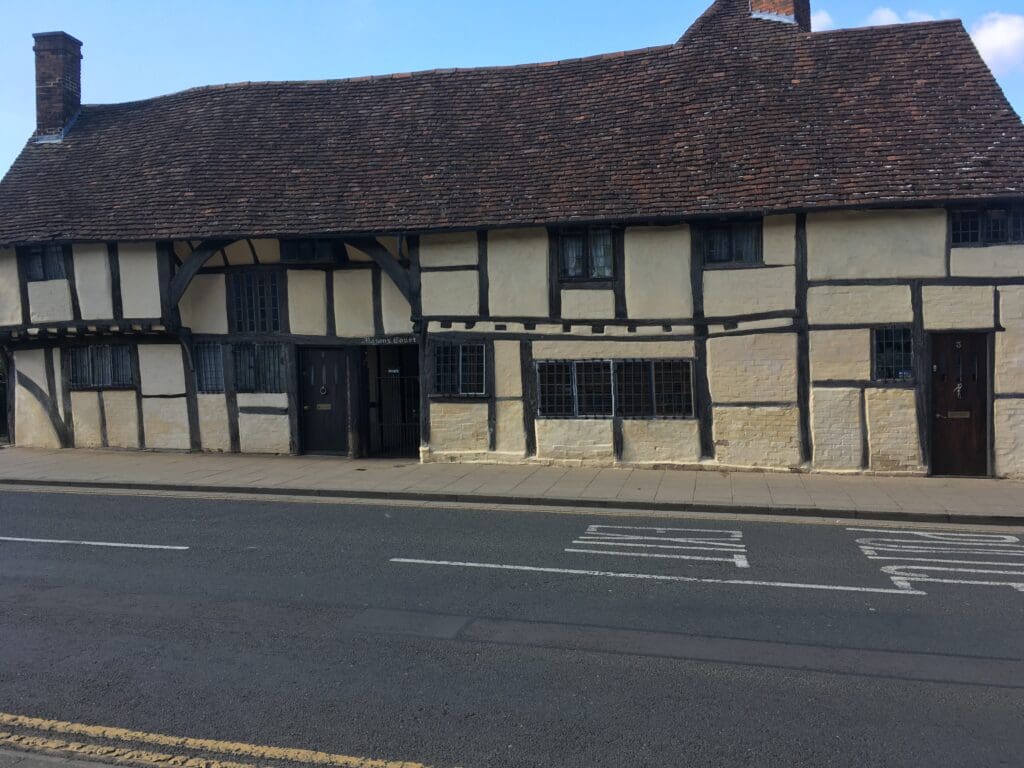 In conclusion, while London offers an abundance of attractions and experiences, venturing beyond the city's boundaries reveals a treasure trove of captivating day tours. From exploring royal castles and ancient mysteries to embracing the serene beauty of the countryside and university cities, these day trips allow you to unravel the diverse tapestry of England's history, culture, and natural beauty. So, when you find yourself in London, be sure to book a tour with London's top tour operator.
Book Day Tours from London
Anderson Tours specialises in day tours from London to incredible destinations in the UK and Europe and attractions in London and outside London. With daily departures to some of Britain's finest tourist attractions such as Stonehenge, Bath, Oxford, Cambridge, Glastonbury and Dover Castle, there is something to suit everybody.