Canterbury, Dover Castle & White Cliffs Guided Day Tour from London
Canterbury and Dover Castle Guided Day Tour from London
Canterbury Cathedral, Dover Castle & The White Cliffs
Entrances included: Canterbury Cathedral, Dover Castle
Full-day
Guided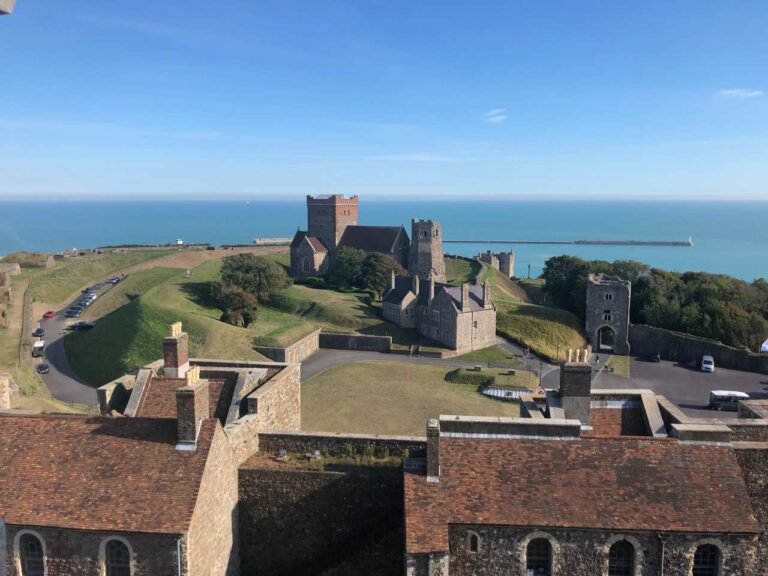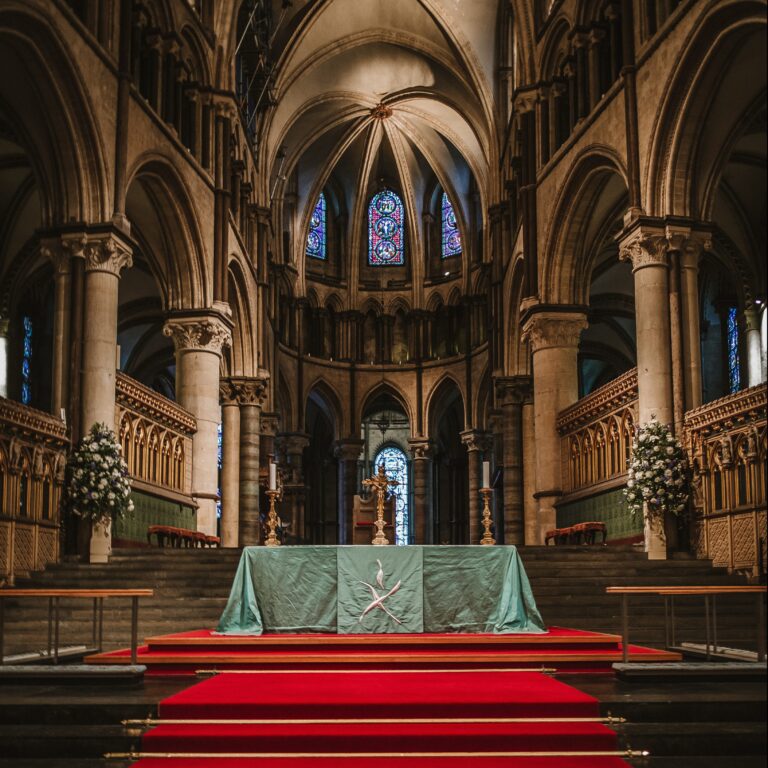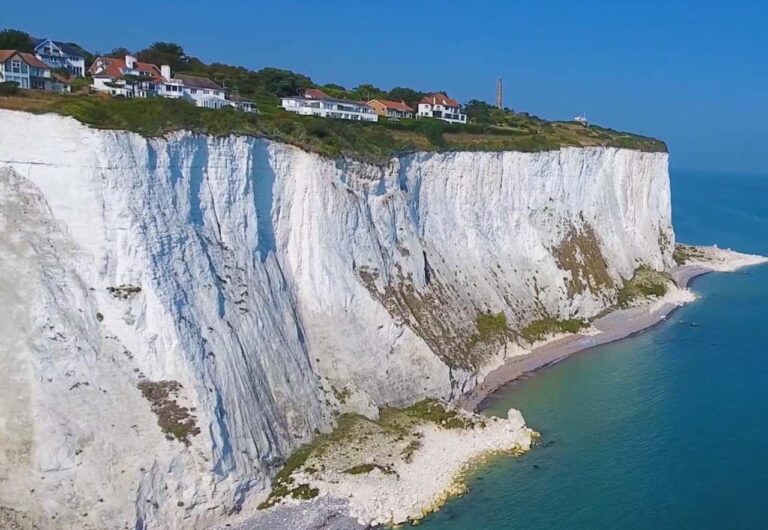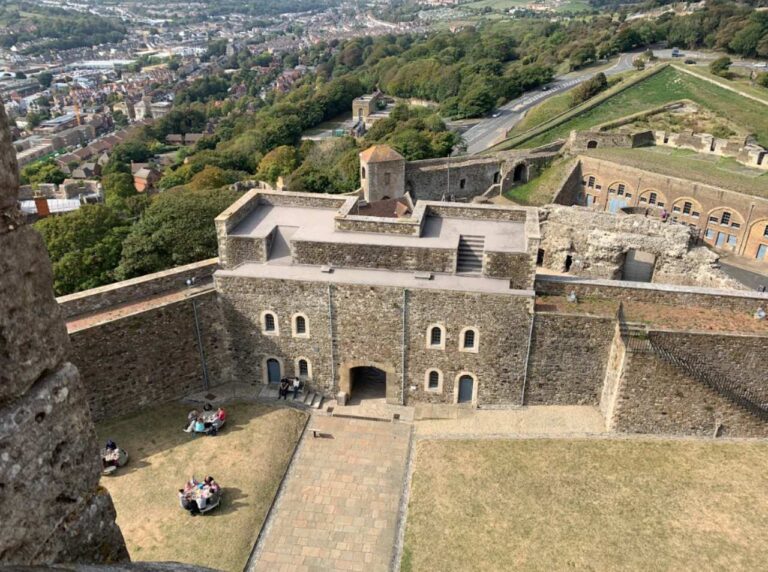 07:30-09:00 - London Pick-Ups
We offer a range of pick-up points located in central & west London, all of which are easy to reach by public transport. You can choose to meet us at whichever pick-up point is most convenient for you.
09.00-09:10 - Depart London
After our London pick ups, we usually head to Kent for our first stop of the day: Canterbury. Sometimes this tour runs in reverse due to opening times at the cathedral or weather conditions.
10:30 - Arrive in Canterbury
Upon arrival, your tour guide will walk you through the city of Canterbury & into Canterbury Cathedral, where entrance is included. You will have free time to explore the cathedral & city.
13:30 - Depart Canterbury
After approx. 3 hours in Canterbury, we head to Dover.
14:00 - Arrive at Dover Castle
Next we visit Dover Castle, the largest castle in England and one of its most significant as a fortress of defence throughout history. There is so much to see and do here, with one of the highlights being the underground tunnels from which Operation Dynamo (The Dunkirk Evacuation) was organised during the Second World War.
16:30 - Depart Dover Castle
We depart Dover Castle & drive the short distance to the viewing point for the White Cliffs of Dover.
16:45 - Arrive at the White Cliffs of Dover
Your tour guide will walk you the short distance from the coach drop-off point to a good location from which to view the majestic White Cliffs of Dover.
We wave goodbye to the White Cliffs and make our way back to London.
19:00-19:30 - Drop-off in London
This tour ends near London Bridge Station only. Kindly note that the drop-off time may vary depending on the traffic.
Canterbury and Dover
Canterbury Cathedral, Dover Castle & White Cliffs
Return Luxury Coach Travel from London
Canterbury Cathedral Entrance
Dover Castle Entrance
White Cliffs of Dover View
Tour Guide
Dover Castle is a mediaeval fortress located in Dover, Kent, England. Often referred to as the "Key to England," it has played a significant role in the country's defence for over nine centuries. Originally built in the 11th century, the castle has been expanded and modified over the years. It features an iconic keep, extensive fortifications, and a network of secret wartime tunnels. The castle has served various military purposes, from the mediaeval era to World War II. Today, it is a popular tourist attraction, offering visitors a glimpse into England's rich history and military heritage.
Dover Castle is located in the town of Dover, in the county of Kent, south-eastern England. The castle is strategically situated atop the White Cliffs of Dover, overlooking the English Channel. The Castle is approximately a 2hr drive from London.
Things to do at Dover Castle
Dover Castle is our most fortified castle in the UK and is famous for being unconquered despite many sieges. It's also stunning and a favourite of castle lovers, guides and tourists. There is a lot to do at Dover castle. Here are just a few:
Explore the Great Tower
The centrepiece of the castle, the Great Tower offers interactive exhibits and reenactments that transport you back to the mediaeval era.
Wartime Tunnels
Discover the underground tunnels used during World War II for military operations, including the Dunkirk evacuation. The experience includes audio-visual presentations that bring history to life.
Mediaeval Tunnels
Wander through the labyrinthine mediaeval tunnels built to protect the castle during sieges.
Roman Lighthouse
Visit one of the oldest surviving Roman structures in Britain, which once guided ships safely to shore.
Saxon Church
Explore the Church of St. Mary in Castro, a Saxon church located within the castle grounds.
Princess of Wales's Royal Regiment Museum
Learn about the history of one of the oldest regiments in the British Army through a range of exhibits and artefacts.
Cannon Displays
Check out the various artillery pieces and learn about the evolution of military technology.
Family Activities
The castle often hosts family-friendly events, including archery displays, mediaeval jousting, and interactive workshops.
Gift Shops and Cafés
Pick up souvenirs or enjoy a meal at one of the on-site cafés, offering everything from light snacks to full meals.
Whether you're interested in military history, architecture, or simply enjoying the stunning views, Dover Castle offers a rich and varied experience.
Where is Canterbury Cathedral?
Canterbury Cathedral is located in the city of Canterbury, in the county of Kent, southeastern England. The cathedral is situated in the heart of the city, making it easily accessible by foot, car, or public transport. It's one of the most famous religious structures in England and serves as the mother church of the worldwide Anglican Communion as well as the seat of the Archbishop of Canterbury. The cathedral is a key part of the city's UNESCO World Heritage Site, which also includes St. Augustine's Abbey and St. Martin's Church. Its central location and historical significance make it a must-visit landmark for anyone travelling to Canterbury.
Canterbury cathedral history?
There are many events that shaped the history of the castle here is a brief outline of its history:
Founding (597 AD)
The cathedral's history dates back to 597 AD when St. Augustine arrived in Canterbury to convert the Anglo-Saxons to Christianity. He established the cathedral as the seat of the first Archbishop of Canterbury.
Thomas Becket and Pilgrimage (1170)
Archbishop Thomas Becket was murdered in the cathedral by knights loyal to King Henry II. Following his death, the cathedral became a major pilgrimage site, famously depicted in Geoffrey Chaucer's "The Canterbury Tales."
Gothic Transformation (12th-15th Centuries)
The cathedral underwent significant architectural changes, including the addition of a Gothic nave and the construction of the Bell Harry Tower.
Dissolution of the Monasteries (16th Century)
During the English Reformation under Henry VIII, the cathedral's monastery was dissolved, but the cathedral itself survived and continued to function as an Anglican institution.
Civil War and Restoration (17th Century)
The cathedral suffered damage during the English Civil War but was later restored under Charles II.
Victorian Renovations (19th Century)
The cathedral underwent extensive restoration work during the Victorian era, led by architects like Sir George Gilbert Scott.
World War II (20th Century)
The cathedral survived the bombings of World War II with relatively minor damage and became a symbol of national resilience.
Modern Era
Today, the cathedral remains an active place of worship and a popular tourist destination. It is a UNESCO World Heritage Site and continues to be a significant religious and cultural landmark.
For more detailed information you can check out our blog
What to visit in Canterbury?
If you're visiting Canterbury and wondering what to see, here are a few ideas of what not to miss.
Canterbury Cathedral – you will get access to this on our Canterbury and Dover tour
Mercery Lane (Medieval Shopping Street): This charming, narrow lane is lined with timber-framed buildings and offers a variety of shops selling everything from souvenirs to luxury goods. It's a great place to experience the mediaeval layout of the city while indulging in some modern-day shopping.
Canterbury Roman Museum
Canterbury Heritage Museum: This museum is housed in a mediaeval hospital and offers free entry to children. It provides a comprehensive look at Canterbury's history, although it's worth noting that the museum has been closed for refurbishment and it's best to check its current status before planning a visit.
St. Augustine's Abbey: Founded in AD 598 by Augustine of Canterbury, this abbey is a UNESCO World Heritage Site and offers a glimpse into the early Christian history of England.
The River Stour – you can walk along this stunning riverbank or go for a punt
Canterbury City Walls– These were originally Roman, but Over the centuries have been repaired, extended, and modified. During the mediaeval period, the walls were further fortified with stone and flint, and watchtowers and gates were added. You can walk around these dominating walls that once protected this important city
What is the history of Canterbury Cathedral?
Canterbury, located in the county of Kent in southeastern England, is a city steeped in history and cultural significance. Its origins date back to Roman times when it was known as Durovernum Cantiacorum. The Romans fortified the city with walls, parts of which still stand today. After the Roman withdrawal, the city continued to be an important centre, and its prominence grew exponentially with the arrival of St. Augustine in AD 597. Sent by Pope Gregory the Great, Augustine's mission was to convert the Anglo-Saxons to Christianity, a task he successfully accomplished, thereby establishing Canterbury as the spiritual heart of England.
The city's most iconic landmark is the Canterbury Cathedral, one of the oldest and most famous Christian structures in England. Founded in 597 AD, the cathedral has been a site of pilgrimage, especially after the murder of Archbishop Thomas Becket in 1170. Becket's assassination turned him into a martyr, and his shrine in the cathedral became a significant pilgrimage destination, drawing people from far and wide.
The pilgrimage to Becket's shrine is the central theme of Geoffrey Chaucer's "The Canterbury Tales," a seminal work in English literature. Written in the late 14th century, the tales are a collection of stories told by a group of pilgrims on their way to Canterbury Cathedral. The work provides a vivid cross-section of mediaeval society and has immortalised the city in literary history.
During the mediaeval period, Canterbury was a bustling market town encircled by fortified walls. It was a hub of commerce, religion, and education, with establishments like the King's School, founded in 597 AD, adding to its prestige. The city has survived plagues, wars, and fires to become a modern city that still honours its rich past. Today, Canterbury is a blend of ancient and contemporary, where cobbled streets and mediaeval architecture coexist with modern amenities, making it a compelling destination for history buffs and casual visitors alike.
What were the Canterbury tales?
"The Canterbury Tales" is a collection of stories written by Geoffrey Chaucer in the late 14th century. The tales are framed as a storytelling competition among a group of pilgrims travelling from London to Canterbury Cathedral to visit the shrine of St. Thomas Becket, the martyred archbishop. The diverse group includes figures from various social classes and professions, such as a knight, a miller, a prioress, and a wife from Bath, among others. Each pilgrim is supposed to tell two tales on the way to Canterbury and two on the way back, although the collection remains unfinished. The stories vary widely in style and subject matter, from chivalric romances and moral allegories to bawdy comedies, providing a vivid cross-section of mediaeval society and showcasing Chaucer's skill as a storyteller.
Does this look like fun? Book tickets today!