Travelling Smart - Top Apps Every Tourist Should Have in 2023
Travelling can be an incredibly thrilling adventure, but it can also pose its fair share of challenges, particularly when you're exploring a new place or country for the very first time. The question that often looms is: how can you make the absolute most of your vacation while steering clear of any potential hiccups or hassles? Luckily, technology has come to our rescue, offering a treasure trove of travel apps that can serve as trusty companions on our journeys. These digital tools allow us to navigate uncharted territories, swiftly book flights and accommodations, discover hidden gems in the form of restaurants and attractions, and much more.
In this blog post, we're going to discuss the role of travel apps, exploring the cream of the crop that every tourist, no matter where their wanderlust takes them, should consider having at their fingertips in the year 2023. These apps are like modern-day travel wizards, helping you unlock the full potential of your vacation and ensuring you return home with unforgettable memories.
Bloc
Travelling can be expensive and the more fun you plan on having, the more likely it's going to cost. Insert Bloc. Bloc is a social events app that rewards people for attending venues. So when you're travelling you can check-in to cafes, restaurants and any venue that's on Google. Overtime you earn Bloc's in-app currency that can be exchanged for cash. This cash can then be put towards more fun on your travels. Other than the rewards, Bloc also allows people to connect with each other before events. So if you're checked into somewhere you can see who else is checked into the same place. It's a great way of meeting new people on your travels.
Airbnb
If you're in search of a refreshing change from the conventional hotel or resort experience, Airbnb is a fantastic option to dive into. It's like unlocking a treasure trove of possibilities with its vast array of millions of listings scattered across the globe. Whether you're seeking a cosy cottage in the countryside, a chic city apartment, or an exotic treehouse in the jungle, Airbnb offers an eclectic range of accommodations tailored to your budget and personal tastes. The platform not only opens doors to distinctive stays but also prioritizes your peace of mind. It ensures secure and hassle-free bookings, smooth payment transactions, and effortless communication with your gracious hosts. So, with Airbnb at your fingertips, your journey becomes not just a trip, but an immersive experience in itself.
Hopper
When it comes to managing your finances while planning a trip or simply hunting for the most wallet-friendly flight options, Hopper emerges as your ultimate go-to app. Hopper doesn't just help you find good deals; it's your savvy sidekick in the world of airfare savings. With its nifty features, it keeps a watchful eye on flight prices, almost like having a crystal ball that predicts when those fares are set to climb or drop. This invaluable insight lets you seize the opportunity to save some hard-earned cash by booking at precisely the right moment. What's more, Hopper goes the extra mile by offering tailor-made recommendations based on your preferences and past choices, ensuring that you're not just finding flights but finding the best ones for you. And if that's not convenient enough, it's always got your back, sending handy notifications when those irresistible deals pop up, making sure you never miss out on a travel steal again. With Hopper by your side, your travel dreams can take off without breaking the bank.
Google Maps
Google Maps is undoubtedly one of the most indispensable travel companions in the digital age. Over the years, it has undergone significant improvements, and its popularity continues to soar, and it's not hard to see why. Its real-time navigation feature is a game-changer, making it a breeze to find your way around unfamiliar places, discover nearby points of interest, and opt for the quickest and most efficient routes. Furthermore, the app offers the incredibly convenient option of downloading maps for offline use. This proves invaluable when you're venturing into remote locales or grappling with a spotty internet connection while on the road. With Google Maps in your pocket, you've got a reliable friend that helps you explore the world with confidence. So say for example you wanted to find 'pubs in Richmond', Google would show you the best ones based on their rankings and reviews.
Google Translate
When you find yourself navigating foreign lands, language differences can indeed pose quite a hurdle. Thankfully, Google Translate is your trusty ally in breaking down those linguistic barriers. This versatile app has a repertoire of over 100 languages in its translation toolkit, making it your go-to companion for understanding and being understood almost anywhere you go. But here's where it gets even cooler: it's not just about typed text. Google Translate can work magic on images and handwritten notes, transforming visual language into comprehensible words. And if you want to have a real-time chat with locals, the conversation mode steps in, allowing you to engage in meaningful exchanges without missing a beat. So, whether you're deciphering street signs, decoding menus, or connecting with new friends, Google Translate ensures that language is no longer a barrier but a bridge to enriching travel experiences.
LoungeBuddy
When seeking a serene oasis before your flight takes off, LoungeBuddy truly shines as your go-to travel companion. This app is like your personal gateway to over 500 airport lounges scattered across the globe, ensuring that wherever your journey takes you, a cosy haven is just a tap away. But it doesn't stop there; LoungeBuddy goes the extra mile by allowing you to secure your lounge passes with ease, all within the confines of the app itself. What's even more enticing is that it's not just about the comfort; it's also about the perks. LoungeBuddy treats you to an array of exclusive privileges and discounts that are tailor-made to suit your specific airport and airline, making your pre-flight experience not only relaxing but also pleasantly cost-effective. So, whether you're searching for a tranquil moment, a convenient workspace, or a delightful spread of snacks, LoungeBuddy is the key to unlocking a world of pre-flight indulgence and convenience that's sure to enhance your travel journey.
Having these fantastic travel apps at your fingertips can truly transform your journeys into adventures that are not only enjoyable but also budget-friendly and hassle-free. Whether your travels are for business, leisure, or both, these apps are your trusty companions in the world of wanderlust. They'll guide you through unfamiliar terrains, ensuring you never miss a beat, and they'll have your back when it comes to hunting down the most fantastic deals. With features that enable you to bridge language gaps and connect with locals, you'll experience destinations in a more authentic and immersive way. These apps are your secret sauce for ensuring every aspect of your travel experience is seamless and stress-free. So, why wait? Take the plunge, download these gems today, and embark on your journeys with unshakable confidence. Your adventures await! Happy travels!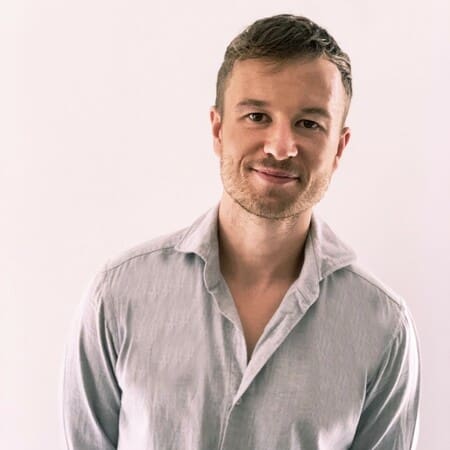 Joshua Wood
CEO CJ Digital
Joshua Wood is the CEO if CJ Digital, a hospitality marketing agency based in London. Joshua has been in the hospitality and tech space for 13 years and has clients all over the world. He has been featured in Forbes and Business Insider for his insights into the world of marketing for the hospitality industry.
For more information about the author or CJ Digital you can visit: https://cjdigital.co.uk.