Anderson Tours: December Christmas Market Day Trips from London
Bruges Christmas Market: A day trip from London.
Starting from London, travel to the coast, across the English Channel and onwards into Belgium to discover the wonders of Bruges. With its enchanting canals, cobbled streets, distinctive buildings and iconic town square, Bruges is a beautiful city to visit.
We take the ferry from Dover over to France; see the White Cliffs from the deck of the boat, shop in the Duty Free and get a complimentary meal from DFDS.
On arrival, we will walk with you to the centre of Bruges, into the Market (town square) with its famous Belfry (Bell Tower) and colourful traditional buildings, many of which are cafes and restaurants. You will then have the rest of the day as free time to explore Bruges independently. You might want to enjoy a Belgian beer and frites (chips/French fries), try a delicious Belgian waffle, see the city from a boat on the canal or go shopping at the gorgeous Christmas Market stalls before boarding the coach back to London at the end of the day.
To book a day trip to Bruges Christmas Market please click here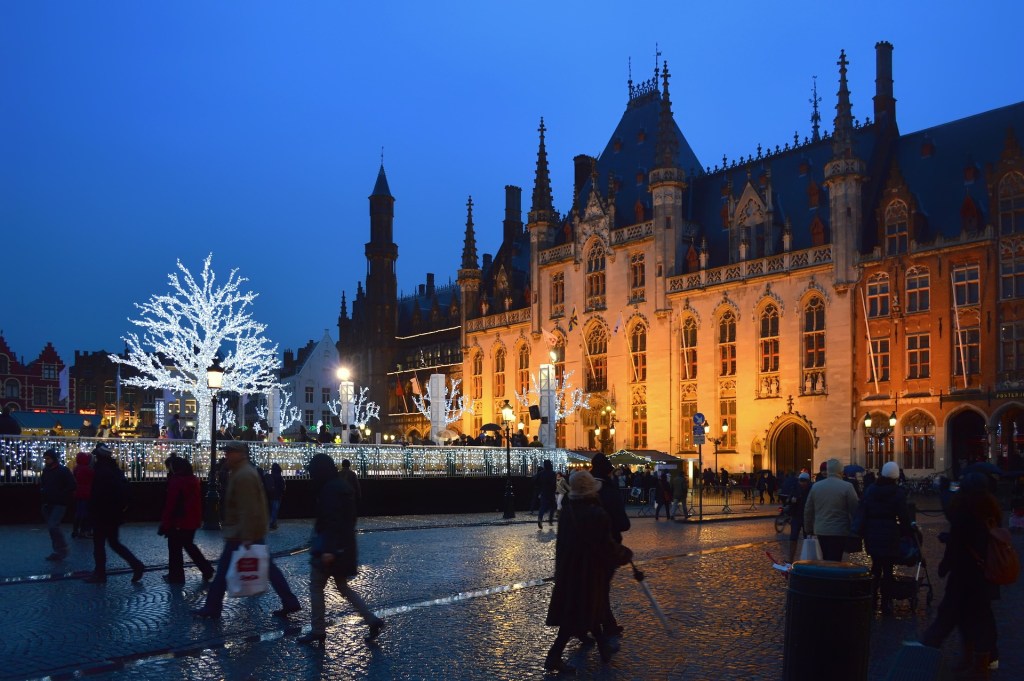 Bath Christmas Market by Bus
Book our tour to Stonehenge and Bath for December and you will spend the evening exploring Bath Christmas market with plenty of exciting items to shop from the market. 
Bath has a lot of bun shops and you will see a lot of places selling tea and large Bath buns. We will be passing by Sally Lunn's Bun House, a famous Bath teashop where the Bath bun originated from. A large wheaten treat, if you like big buns and you cannot lie.
Please click here to book our tour for Stonehenge and Bath for December.