10 Best Things to do in Bath by a Local
Nestled in the rolling hills of Somerset, Bath is a city steeped in history, culture, and natural beauty. Known for its Roman-built baths, Georgian architecture, and the tranquil River Avon, Bath offers a plethora of experiences that cater to all kinds of travellers. As a local, I've had the privilege of exploring every nook and cranny of this charming city, and here are my top 10 recommendations for things to do in Bath.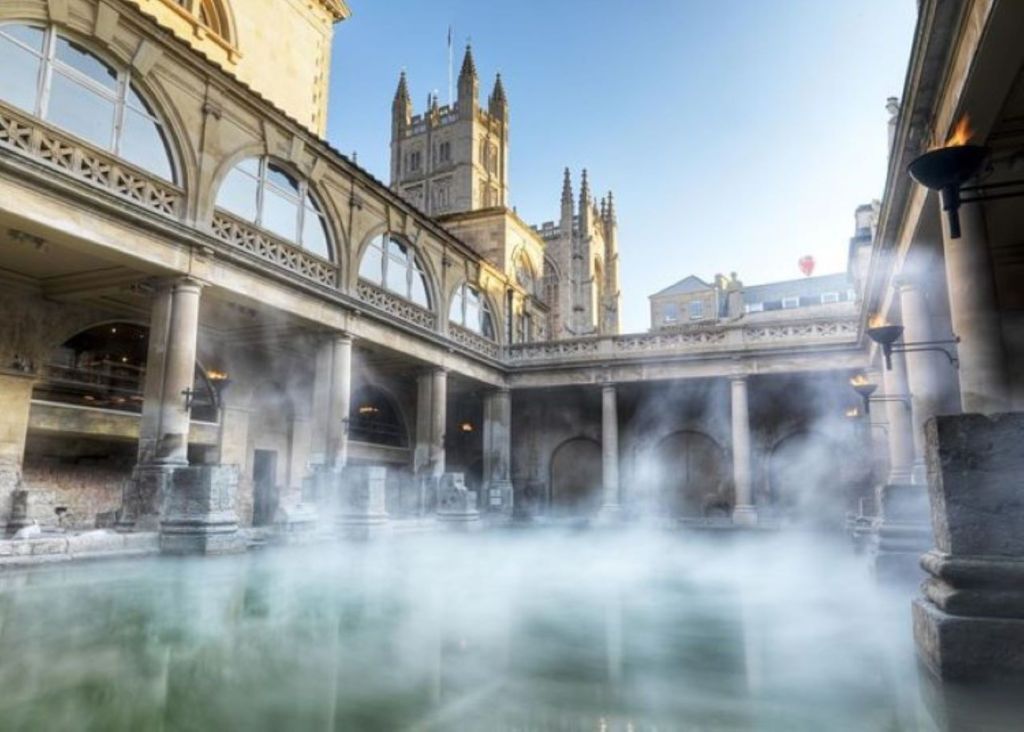 Take a Dip in Thermae Bath Spa
If the name of the town has you yearning for a soak you head to Thermae Bath Spa. This has some sauna's and a rooftop pool with stunning views of the city.
    2. Roman Baths
A very popular attraction in Bath The Roman Baths is a well-preserved bathing complex built around the natural hot springs in the area, once part of the ancient Roman Empire.
Take a Voi scooter around the famous landmarks
These Electric scooters are great fun to drive around in. I love taking them to Sydney Gardens where as long as you stick to the main road you can see the railway and canal and explore the very gardens thought to have inspired Jane Austen's books. You can also take the Vois from the Sydney Gardens to the Circle and the Royal Crescent.
Take a Free Fudge tour
Bath has many fudge shops mostly around the centre and most let you try before you buy. From Bog Island (where most day visitors come in by coach) you can walk up and start tasting at the San Francisco Fudge Factory. From there you can walk a few metres up to the Fudge Kitchen to taste some soft American style fudge before heading down the high street to Rolys for a bit of the local crumble. Bath has lots of sweet shops. My favourite is Bath Humbug. It's hidden away in the corridor shopping centre.
Discover the Jane Austen Centre
Jane Austen lived in Bath for several years and the city's matchmaking balls were thought to have inspired many of her books. The Jane Austen Centre is one of my favourite museums and really does Jane Austen well, complete with costumed guides and Regency-era exhibits.
Walk Along the Kennet and Avon Canal
Bath is a beautiful city. One of my favourite parts of it is the canal. You can step into nature and take a walk along the Kennet and Avon Canal. A fun fact is that this canal feeds into the main river that runs into London.  You can even rent a bike or a canoe if you're up for more adventure. Once in London the canal routes even go all the way up to Leeds! The canal in Bath is stunning and great for an Instagram selfie.
Visit the Holborne Museum
If you're into art you can make a beeline for the Holborne Museum. it's along the main road that runs from Pulteney bridge. The museum used to hold the parties that inspired Jane Austen's books and was used as Lady Danube's house in the Netflix series Bridgerton. Inside houses a fine collection of paintings, sculptures, and decorative arts.
Enjoy Afternoon Tea at the Mad Hatters
People always ask me if we British often go for afternoon tea. The answer is, well sometimes. Usually it's something you take your grandmother or Aunt too. I love the Mad Hatters as they do an afternoon tea as we know it, with salad and fresh strawberries and chunks of carrot cake. Once you've dipped into your scones and earl grey, you try some of our local Marshfield Farm Ice cream. Growing up in the West Country this is definitely one of the things I remember the most from childhood. My favourite is the banana and fudge or the blackberries and clotted cream. I find it best in a waffle cone, with extra clotted cream on top and a flake… with maybe some Roly's fudge crumble on top.
Have lunch in Bath
Bath in my opinion has some of the best food in the UK. Almost all the food in Bath is good and the list of cafes and restaurants never seems to end. There's fantastic restaurants along great Pulteney street. Bath also has lots of vegan food. If you're feeling healthy you can head to The Green Rocket. It's probably some of the best vegan food in the country.
Stay the night
Although busy in the day with tourists, Bath gets quieter at night. It still is lively as there's a very sporty uni. Bath has some stunning hotels and Airbnb and some really quirky bars for a cocktail. For a lively boogie you can head to Walcot house or for a quiet cocktail the list is endless, from the terrace of the Hall and Woodhouse to the Ivy, Circo or the bath gin distillery. For date nights you can catch live music or comedy at Komedia.
To book your day tour for Bath, click here